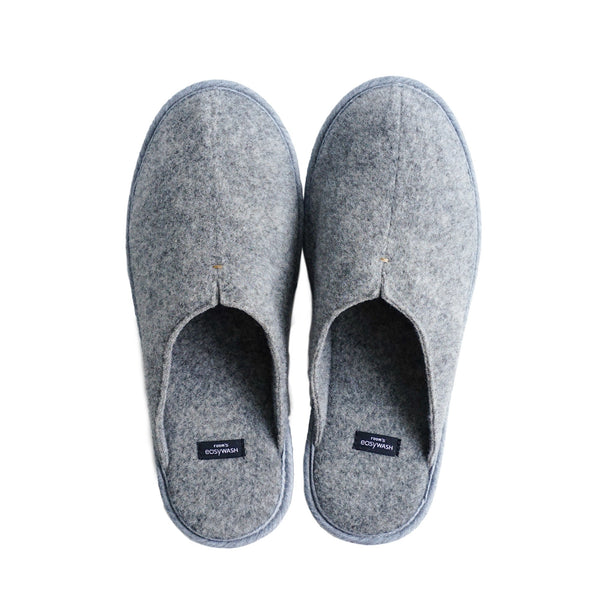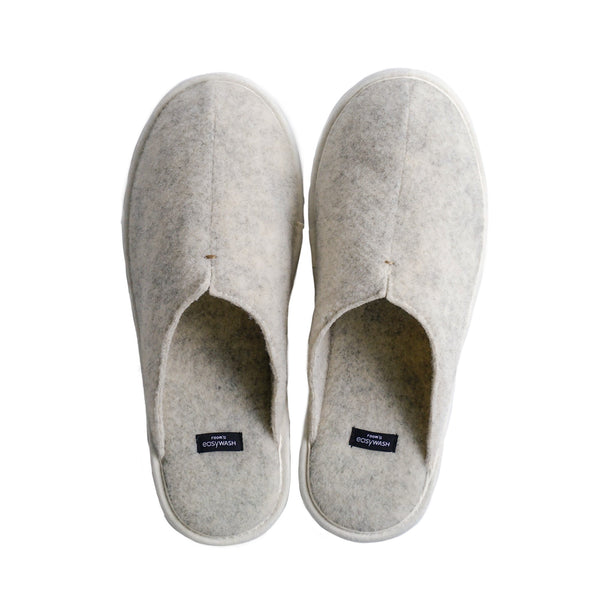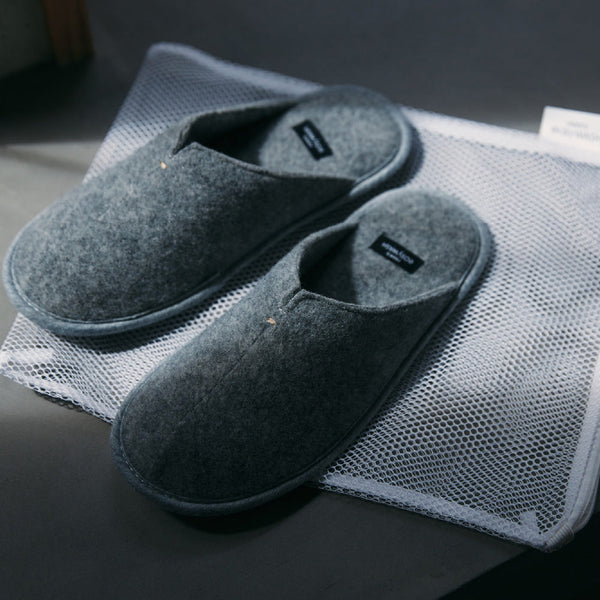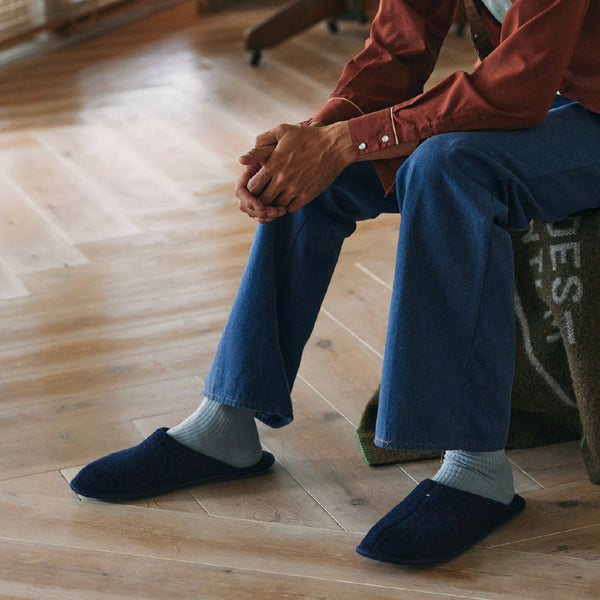 room's easyWASH
We want to keep our slippers clean and beautiful at all times.
Slippers are actually prone to dirt such as sweat, dust, sebum, and oil stains.
"easyWASH" is machine washable, making it easy to keep clean.
In addition, the slim silhouette that fits the foot reduces fatigue and supports busy days.
・Machine washable. (with laundry net)
・The insole is resilient and comfortable, as if your feet were covered.
・Made of felt material that feels good on the skin, and is comfortable even with bare feet.
・The outsole is made of EVA material that does not stain with water, making it easy to use in the kitchen or bathroom.
Size:M(22.5-24.5cm), L(25.0-27.0cm)
Color:Black, Gray, Ivory, Navy
Material :Upper・Instep back・Insole/polyester , Sole/EVA