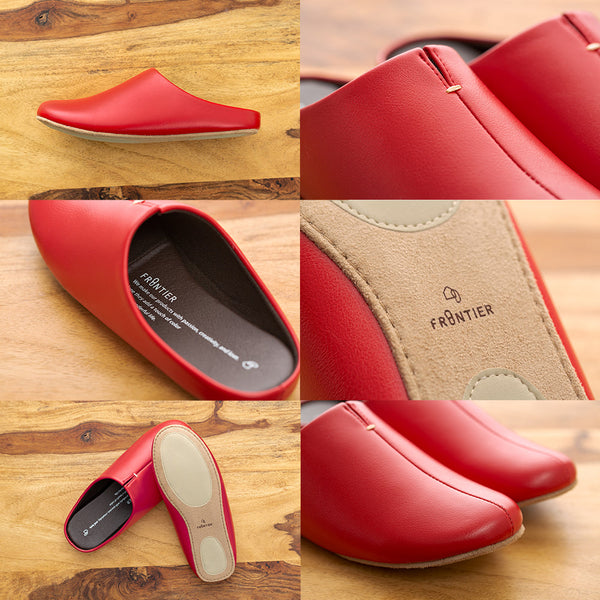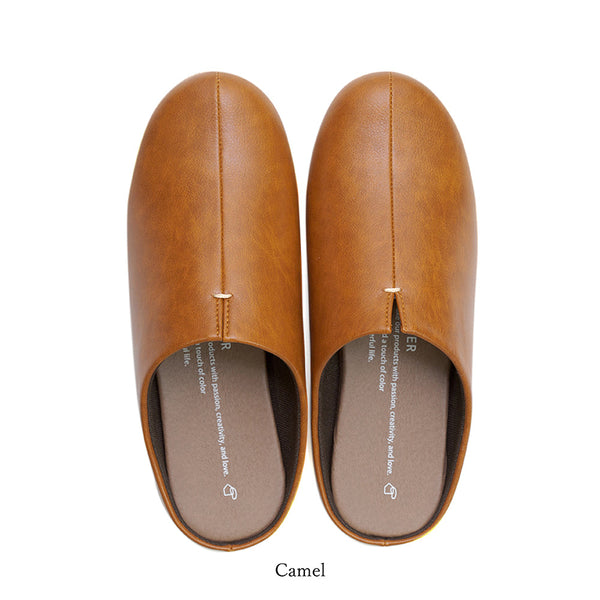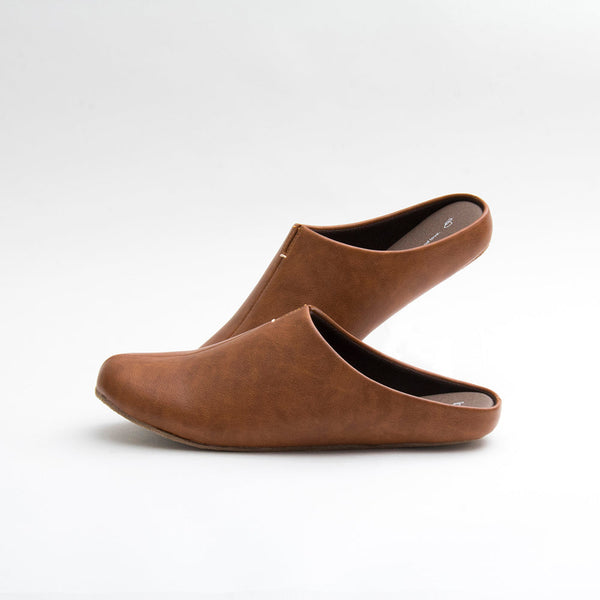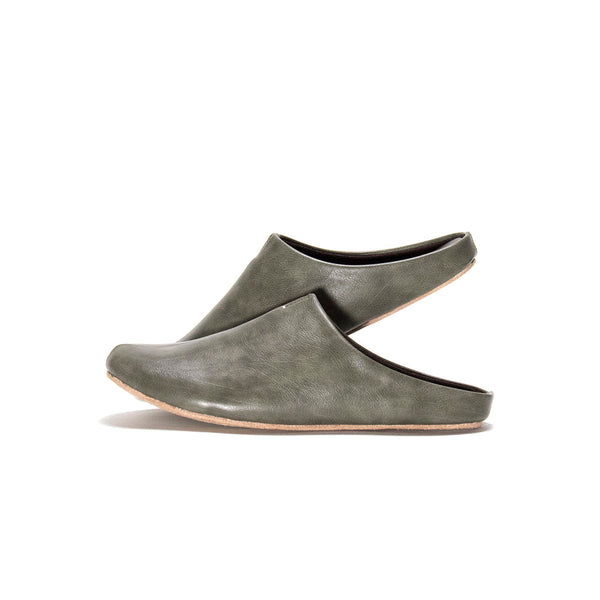 room's
The slippers focused on "walking"
Soft and comfortable to wear with its simple appearance. Putting emphasis on walking indoors, they are well manufactured.
Same as making shoes, each pair of slippers is well manufactured using lasts.
・As the shoe manufacturing method is used, they have the solid shape and you can smoothly put on and take off.
・A resin sheet is placed at the tip of toes to protect your feet from various shock.
・Raised toes prevent you from stumbling and falling over.
・The elastic EVA foam are used on the heels and they are light and comfortable to wear.
・The soles are safety specification with combination of polyester suede material reducing shoe noise and slip resistance material.
Size : S(21.5cm~22.5cm),M(22.5cm~24.5cm),XM(24.0cm~25.0cm),L(25cm~27cm), LL(27.5cm~28.5cm)
Color : Navy, Gray, Ivory, Dark brown, Red, Camel, White, Black, Khaki
Material : (upper)Fake leather,(Sole)Synthetic fibers・PVC

Designed by Frontier in Japan, manufactured in China.
 
This product has received worldwide design awards.
Winner of the 2018 iF Design Award/Winner of the 2016 Good Design Award